Rosaliza Hotel


Address:
15 Tran Quoc Toan St, Hanoi, Vietnam
Email:
info@rosalisahotel.com
Website:
http://www.rosalizahotel.com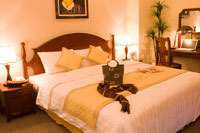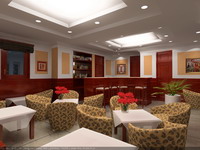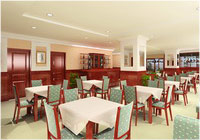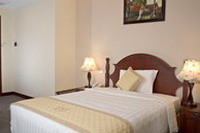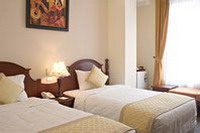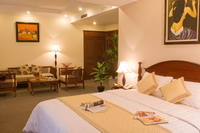 | | | | | | | | | |
| --- | --- | --- | --- | --- | --- | --- | --- | --- |
| Description | | Room Tariff | | Room | | Facilities | | Book now |
Welcome to Rosaliza Hotel Hanoi
Only a ten minute walk from downtown, the newly opened Rosaliza Hotel offers a great city view with luxurious and stylish design in 50 rooms widely ranging from Standard, Deluxe to Executive Suite and focuses on the comfort and convenience of every single guest during their stays.
Our friendly staffs with attention to every detail will surely bring you the feeling of being home. Because we are there to care. Just for you.
Relaxing and restful decoration brings you the peaceful feeling in a deep sleep in Hanoi, the heart of one of the most exciting cities in Asia.

Thank you for you email. We did indeed have a wonderful time in Vietnam and I could not fault your service in any way ...


Everything went very well, the guides were excellent meeting schedule with professionalism and friendliness. The hotels and although they were not accounted for luxury, service and facilities were excellent level, ...

Copyright 2017 by Tuan Linh Travel Co., Ltd.
A member of Vietnam Travel Promotion Group (
VTP Group
)
Address: Room 509, 15T2 Building, 18 Tam Trinh Str., Hai Ba Trung District, Hanoi, Vietnam (
See map
)
Tel: +84.4.62768855 / Fax: +84.4.62768866 / mail[at]tuanlinhtravel.com
Online: 334
Visited: 3930254