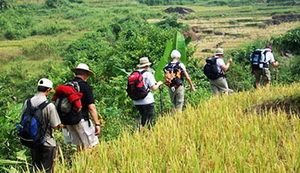 Tour Code: FE14A
Duration: 14 days (from $988)
Activities: Trekking, homestay in mountainous areas, cave exploring, tunnels system in war time while not miss other key destinations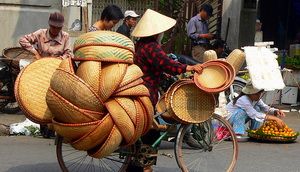 Tour Code: FE15L
Duration: 15 days (from $623)
Activities: From mountainous areas to Halong Bay, from Hanoi, the Capital to Hue, the last feudal reigime's Citadel ...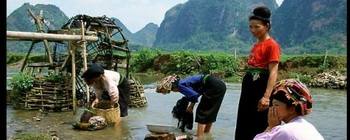 Tour Code: TL707
Duration: 16 days (from $1127)
Activities: Visiting Hanoi, trekking in Sapa and homestay, Halong Bay, sea kayaking, charming Hoi An...
Tour Code: TLT01
Duration: 16 day(s)
Price: US$ 1135/person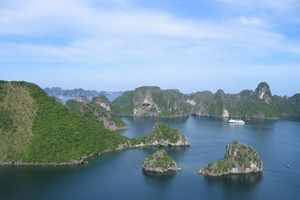 Tour Code: TLT02
Duration: 19 day(s)
Price: US$ 1662/person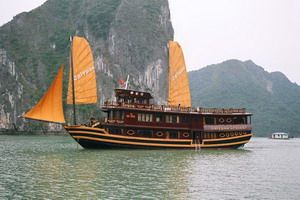 Tour Code: TLT03
Duration: 13 day(s)
Price: US$ 799/person
Vietnam Tours
Vietnam has become one of the most sought-after travel destinations in Asia and there are many reasons behind its popularity as a holiday hotspot. Located in South East Asia, Vietnam has a 3265 kilometers of beautiful coastline besides deltas, mountains, rivers and bays. Boasting of stunningly beautiful natural scenery, Vietnam is especially becoming a favorite with nature lovers and it is counted as one of the top places for eco-tourism. Unlike in most modern countries, nature seems to be abundantly found everywhere and it is a refreshing change for city-weary travelers.
The Halong Bay boasts of some 3000 stunning sculptures arising out of the green waters of Halong while the terraced rice fields of Sapa are unbelievably green and present an amazing sight. Visitors find it hard put to take their eyes off the limestone mountains which are naturally sculpted along the river in Tam Coc or the colorful floating markets of Mekong. The villages in Mai Chau are charming and along with its seven UNESCO World Heritage and Natural Sites, Vietnam has plenty to offer visitors.
Those interested in culture and history should tour Vietnam for a glimpse of its colonial past when the French were in control, the remnants of which can still be found in its stately architecture. The many museums in Vietnam are dedicated to various historical happenings in the country and tourists will find a visit to these museums an interesting way to understand the country better. Vietnam has a unique culture of 54 different groups of people living in harmony. Each group has its own culture, custom and language yet all seemingly live together peacefully. Tourists are left amazed at the different customs and cultures in a single country and find it charming to see one group of people dressed differently form the other. It makes a Vietnam holiday really exotic and more interesting to them.
When visitors tour Vietnam they are amazed to find people so happy and contented. Vietnamese are extremely hospitable too and they will chat with tourists happily and helpfully. The country is also one of the safest to travel and tourists in Vietnam are held in high regard and given all possible help and protection. This feeling of overall safety makes the whole experience of a holiday very enjoyable.
The cuisine of Vietnam is excellent and is a great amalgamation of Vietnamese, Chinese and French style of cooking. Fresh produce is used consistently in tandem with the season and together this results in delicious, fresh and wholesome food. The street food of Vietnam is famous with fresh sea food being the specialty and which leaves visitors wanting more.
Nature and modernity have combined beautifully in Vietnam and a holiday to this destination is relaxing and soothing without ever being monotonous.
High Quality Tour Service:

Free consultancy

Online communication

Affordable, refundable

Customized service

Flexible, changeable

Interaction with locals

Authentic experience

Deposit, pay on arrival

Clear cancellation term

... I cannot thank you enough for our three week tour in Vietnam which included a few days in Cambodia ...

Roy, Spain

... Thank you for a great trip in the north of Vietnam! It was really good and everything was organized so good! ...

Fransesca, Netherlands
Copyright 2019 by Tuan Linh Travel Co., Ltd.
A member of Vietnam Travel Promotion Group (
VTP Group
)
Address: Room 509, 15T2 Building, 18 Tam Trinh Str., Hai Ba Trung District, Hanoi, Vietnam (
See map
)
Tel: +84.24.62768866 / mail[at]tuanlinhtravel.com
Online: 150
Visited: 1967