Hanoi Manor Hotel


Address:
61B Luong Ngoc Quyen St, Hanoi, Vietnam.
Email:
info@hanoimanorhotel.com
Website:
http://www.hanoimanorhotel.com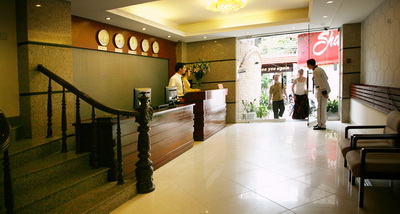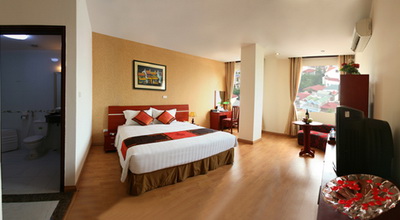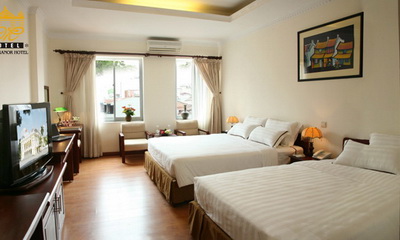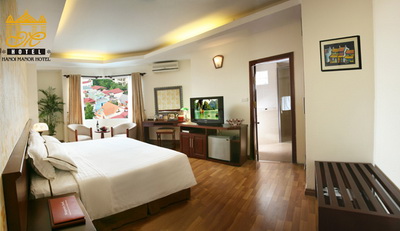 | | | | | | | | | |
| --- | --- | --- | --- | --- | --- | --- | --- | --- |
| Description | | Room | | Facilities | | Room Tariff | | Book now |
Located in the Hanoi Old Quarter, Manor Hotel is one of the best hotel in Hanoi near Hoan Kiem lake.
In the heart of Hanoi capital – 1000 years old, is a 3 star hotel named HANOI MANOR. Renovated in May 2010, Hanoi Manor Hotel was reopened in June 2010 with a new brand name, new decoration, new ownership and management.
Conveniently situated in one of the busiest street of the Hanoi Old Quarter called Luong Ngoc Quyen, just walking distance to the famous Hoan Kiem Lake. It provides easy access to many famous attractions such as the Opera House, the Water puppet Theatre, the Temple of literature, Dong Xuan Market, the Vietnamese Art Museum, and St. Joseph's Catholic Church.
The hotel's entrance gate was designed with a tiled roof like that of a Vietnamese lord's residence. Walking along the tree lined terrace, you will see a exciting eight storey manor. Impressed by the warm and luxurious atmosphere of our lobby and reception, you will quickly feel at home.

Thank you for you email. We did indeed have a wonderful time in Vietnam and I could not fault your service in any way ...


Everything went very well, the guides were excellent meeting schedule with professionalism and friendliness. The hotels and although they were not accounted for luxury, service and facilities were excellent level, ...

Copyright 2017 by Tuan Linh Travel Co., Ltd.
A member of Vietnam Travel Promotion Group (
VTP Group
)
Address: Room 509, 15T2 Building, 18 Tam Trinh Str., Hai Ba Trung District, Hanoi, Vietnam (
See map
)
Tel: +84.4.62768855 / Fax: +84.4.62768866 / mail[at]tuanlinhtravel.com
Online: 311
Visited: 3890317