Rice Field Hotel (Blossom H Formerly)
Rice Field Hotel (Blossom H Formerly)

Address:
67 Nguyen Truong To Street, Ba Dinh District, Hanoi, VietNam.
Email:
sales@ricefieldhotel.com
Website:
http://ricefieldhotel.com/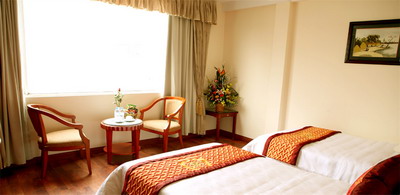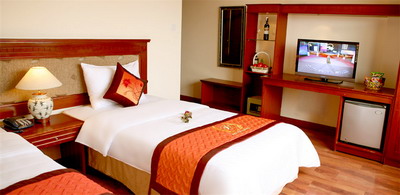 | | | | | | | | | |
| --- | --- | --- | --- | --- | --- | --- | --- | --- |
| Description | | Room | | Facilities | | Room Tariff | | Book now |
Located in the heart of the historic downtown of Hanoi City, Rice Field hotel has a contemporary design that is complemented with fashionable, carefully chosen decorations. and completely restored in December, 2010.
Our warm inviting atmosphere, congenial staff and host of fine services help to make every stay the most enjoyable one. Our philosophy is to satisfy our guest in every possible way from the first time. You only have to bring yourself and time to relax and we make sure that your holidays and business trip will be comfortable. Therefore, we've tried to create here a place you're yearning to be. A place that is beautiful and comforting, where can work and take proper leisure, where the qualities services make your life truly worthwhile...That's exactly the kind of life, in fact, that we try to evoke through our services at Rice Field Hotel.

Thank you for you email. We did indeed have a wonderful time in Vietnam and I could not fault your service in any way ...


Everything went very well, the guides were excellent meeting schedule with professionalism and friendliness. The hotels and although they were not accounted for luxury, service and facilities were excellent level, ...

Copyright 2017 by Tuan Linh Travel Co., Ltd.
A member of Vietnam Travel Promotion Group (
VTP Group
)
Address: Room 509, 15T2 Building, 18 Tam Trinh Str., Hai Ba Trung District, Hanoi, Vietnam (
See map
)
Tel: +84.4.62768855 / Fax: +84.4.62768866 / mail[at]tuanlinhtravel.com
Online: 273
Visited: 3890248