Homeland Hotel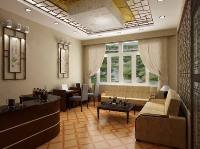 Address:
35/42 Nguyen Cong Tru str, Hue city, Vietnam
Email:
info@homelandhotelhue.com
Website:
http://www.homelandhotelhue.com
People of Hue are always gentle, polite and friendly to tourists. HOMELAND HOTEL HUẾ will be the best choice for your stay, food, and entertainment.
Our hotel, equipped with state-of-the-art European facilities, combines with Vietnam's traditional style and professional, experienced and hospitable staff to provide you the best service during your stay in Hue.
From HOMELAND HOTEL HUẾ,it takes you only four minutes on foot to the romantic Perfume River….
HOMELAND HOTEL HUẾ will be your Vietnam home away from home.
Phu Bai airport – 12 kilometres, 15 minutes by car Bai Airport
Hue Railway Station – 3.5 kilometres, 5 minutes by car
24-hours airport Pick up and taxi service available
Perfume river – 3 minutes by walking
Near by Brown eyes bar , Waterland restaurant ,DMZ bar , Dong Ba market , Citadel..

Thank you for you email. We did indeed have a wonderful time in Vietnam and I could not fault your service in any way ...


Everything went very well, the guides were excellent meeting schedule with professionalism and friendliness. The hotels and although they were not accounted for luxury, service and facilities were excellent level, ...

Copyright 2021 by Tuan Linh Travel Co., Ltd.
A member of Vietnam Travel Promotion Group (
VTP Group
)
Address: Room 509, 15T2 Building, 18 Tam Trinh Str., Hai Ba Trung District, Hanoi, Vietnam (
See map
)
Tel: +84.24.62768866 / mail[at]tuanlinhtravel.com
Online: 150
Visited: 1967