Moon Hotel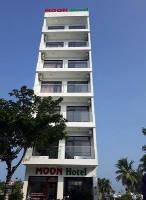 Address:
E4 -58 Khu Do Thi Du Lich Bien Phan Thiet, Phan Thiet, Vietnam
Room Tariff
Please contact us for getting best prices!

Thank you for you email. We did indeed have a wonderful time in Vietnam and I could not fault your service in any way ...


Everything went very well, the guides were excellent meeting schedule with professionalism and friendliness. The hotels and although they were not accounted for luxury, service and facilities were excellent level, ...

Copyright 2023 by Tuan Linh Travel Co., Ltd.
A member of Vietnam Travel Promotion Group (
VTP Group
)
Address: Room 509, 15T2 Building, 18 Tam Trinh Str., Hai Ba Trung District, Hanoi, Vietnam (
See map
)
Tel: +84.24.62768866 / mail[at]tuanlinhtravel.com
Online: 150
Visited: 1967