Early bird discounts, save up to $700/cabin
Enjoy your lifetime cruise trip with Toum Tiou Cruise

Only $1300 P.P. for 8 days Mekong River cruise from Ho Chi Minh City (Saigon) to Siem Reap and vice-versa

Valid from From 1 May to 30 Sep and some other dates.

Contact us to check availability and the last minute promotion
Tour Code: TLT01
Duration: 16 day(s)
Price: US$ 1135/person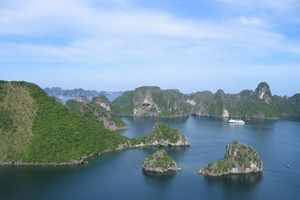 Tour Code: TLT02
Duration: 19 day(s)
Price: US$ 1662/person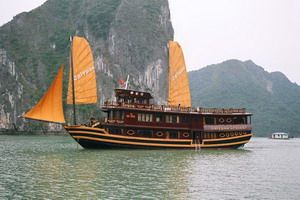 Tour Code: TLT03
Duration: 13 day(s)
Price: US$ 799/person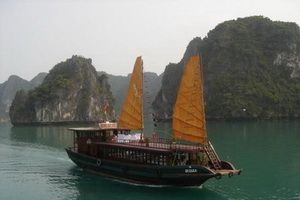 Tour Code: TLN01
Duration: 2 day(s)
Price: US$ 111/person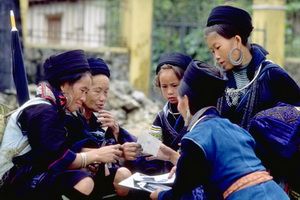 Tour Code: TLSP01
Duration: 2 day(s)
Price: US$ 145/person
Tour Code: TLSP01
Duration: 3 day(s)
Price: US$ 179/person
Tour Code: TLS01
Duration: 1 day(s)
Price: US$ 20/person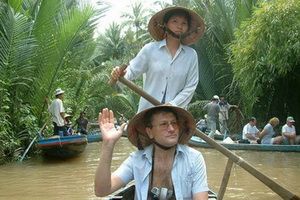 Tour Code: TLS02
Duration: 1 day(s)
Price: US$ 38/person
Tour Code: TLS03
Duration: 2 day(s)
Price: US$ 90/person
Vietnam Tours 2019 | Best Price Guaranteed‎
Luxury Travel Vietnam & Cambodia. 4-5* Hotels, Cruise, Meals, Flights, All Inclusive. Excellent Service, Assured Quality. Best Local Agent with 14+ Yrs Experience. Contact Us! 99% Satisfied Clients. 15 Years of Experience. Featured hotels: Sofitel Legend Metropole, Emperor Cruises, Six Senses Ninh Van Bay.
North Vietnam - $497.00 - 5 Days · More
Vietnam Tours | Quality Guided Coach Tours
Book now this limited time offer. Save money & Enjoy life with our Special Deals. Good Services. Save Time And Money. Multiple Payment Options.
Carte Des Destinations Documents De Voyage Types De Tarifs Infos Vols
Vietnam Tour | Experience 10 Days
Vienam Tour will bring you many great lands of Vietnam.
Send Enquiry Homestay Service Unique Tours Travel Destination
Top best Vietnam Travel deals 2019- 2020 - Travel Vietnam
Travel to Vietnam in 12 Days and get Free Extension to Cambodia for 4 days ... The promotion of 6 days trip to Hanoi, Mai Chau, Ninh Binh and Halong will ...
Top 10 Vietnam Tours in January 2019 with 2,749 Reviews
Asia tours › Vietnam Tours 2018/2019 › January
Find the best Vietnam in January 2019 tours with tuanlinhtravel.com. Choose from 406 tours with 2749 real tour reviews. Book now and save with us!
10 Best Vietnam Tours & Trips 2018/2019 (with 2,093 Reviews ...
Enjoy pho in Hanoi, travel through river markets, relax in Nha Trang and enjoy Hoi Chi Minh's nightlife.
638 Best Vietnam Tours & Holiday Packages 2018/2019 - Compare ...
Results 1 - 24 of 638 - The best tours, trips and vacation packages in Vietnam delivered by top Vietnam travel specialists – Compare tour prices.
2019 Early Bird Tours to Indochina & Vietnam | Best Travel Deals
Booking your private Southeast Asia tour with this early bird promotion will keep your mind at peace, make some smart saving and get extra bonus! Inquiry is ...
Vietnam Promotion Tours 2018 - 2019 | Vietnam Tour set departure 12 ...
tours/vietnam-tour-travel-set-departure-promotion-join-group_1...
Vietnam Adventure Travel provides luxury first class adventure travel at budget ... Departure dates in 2018 and 2019 from Hanoi – check your arrival date before ...
High Quality Tour Service:

Free consultancy

Online communication

Affordable, refundable

Customized service

Flexible, changeable

Interaction with locals

Authentic experience

Deposit, pay on arrival

Clear cancellation term

... I cannot thank you enough for our three week tour in Vietnam which included a few days in Cambodia ...

Roy, Spain

... Thank you for a great trip in the north of Vietnam! It was really good and everything was organized so good! ...

Fransesca, Netherlands
Copyright 2019 by Tuan Linh Travel Co., Ltd.
A member of Vietnam Travel Promotion Group (
VTP Group
)
Address: Room 509, 15T2 Building, 18 Tam Trinh Str., Hai Ba Trung District, Hanoi, Vietnam (
See map
)
Tel: +84.24.62768866 / mail[at]tuanlinhtravel.com
Online: 150
Visited: 1967