Alagon City Point Hotel (Hoang Hai Long South formerly)
Alagon City Point Hotel (Hoang Hai Long South formerly)

Address:
56 - 58 Pham Hong Thai St., Dist.1, Ho Chi Minh City , Vietnam
Email:
reservation.citypoint@alagonhotels.com
Website:
http://www.alagonhotels.com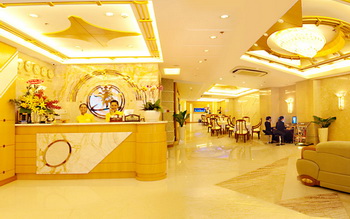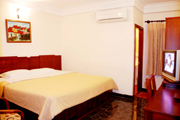 Our hotel is within walking distance of the major centers of commerce and entertainment. It takes only five minutes walk to Ben Thanh Market, ten minutes to Saigon A superb situation in the heart of Ho Chi Minh City, in a quiet location with stunning view of the Opera House, Saigon Notre Dame Cathedral Basilica, etc…
We have 63 rooms and suites, equipped with all the latest amenities, furnished only with the best quality products to ensure you will have a great stay. To meet all your needs, our gym-fitness centre and spa are always available at your service.
What's more? Our hotel's restaurant is ranked among the best seafood restaurant in town.
And yet, customer's satisfaction is always our utmost priority. Beside all the premium services and facilities we offer, you will be sure to be welcome with the unrivaled hospitality from our staff.

Thank you for you email. We did indeed have a wonderful time in Vietnam and I could not fault your service in any way ...


Everything went very well, the guides were excellent meeting schedule with professionalism and friendliness. The hotels and although they were not accounted for luxury, service and facilities were excellent level, ...

Copyright 2019 by Tuan Linh Travel Co., Ltd.
A member of Vietnam Travel Promotion Group (
VTP Group
)
Address: Room 509, 15T2 Building, 18 Tam Trinh Str., Hai Ba Trung District, Hanoi, Vietnam (
See map
)
Tel: +84.24.62768855 / Fax: +84.24.62768866 / mail[at]tuanlinhtravel.com
Online: 150
Visited: 1967