Let's go off the bitten path with our adventure tours to get insight into Vietnam beauties and cultures. Forget the boring touristic places to come to small hidden villages, trek in the mountains or cycle through narrow paths between rice paddies, discover mysterious caves and enjoy many fun activities during the trip, you will sure to go back with lots of passion and wonderful memories about Vietnam.
With diversified topography of mountains, hilly area, narrow plains, dense rivers, amazing cave systems and long beaches, Vietnam has so much to offer travelers for an adventure tours.
In the north, beside Sapa which is already very famous for mountain trek, Ha Giang recently has become a new destination that attracts a lot of trekkers both domestic and international thanks to its spectacular landscape with picturesque valleys, winding rivers, distinct limestone formations, evergreen forests, colorful towns and villages. The warm welcome from local ethnic people plus their long history and vivid cultures also add much value to the area.
Move to the central to discover breathtaking caves, of which Phong Nha Ke Bang and Son Doong have been well known all over the world for their amazing size and stunning beauty. Visitors can take boat rides through cave rivers, hike through paths and crawl through tunnels and chambers to discover the magical underground world with spectacular natural formations, colors and patterns for unforgettable experiences.
Located in the west of South Vietnam, Mekong delta is almost a must see for any tourist. Let cycle through small paths among rice paddy fields, enjoy the tranquil atmosphere of rural area, visit orchard gardens and family workshops, row a sampan to get into small canals or visit floating markets, take part in many fun activities such as cooking, fish catching, experience homestay with local family to get closer to local life and people… all can be arranged with our tour to make you get the most out of your Mekong trip.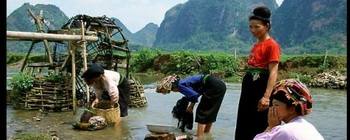 Tour Code: TL707
Duration: 16 days (from $1127)
Activities: Visiting Hanoi, trekking in Sapa and homestay, Halong Bay, sea kayaking, charming Hoi An...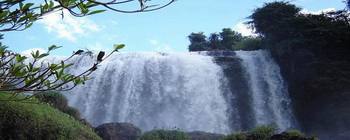 Tour Code: TL711
Duration: 20 days (from $1575)
Activities: A long trip overland the country spreading over 15 latitudes to expose to tourists the diverse culture and an impressive history of 4000 years...
High Quality Tour Service:

Free consultancy

Online communication

Affordable, refundable

Customized service

Flexible, changeable

Interaction with locals

Authentic experience

Deposit, pay on arrival

Clear cancellation term

... I cannot thank you enough for our three week tour in Vietnam which included a few days in Cambodia ...

Roy, Spain

... Thank you for a great trip in the north of Vietnam! It was really good and everything was organized so good! ...

Fransesca, Netherlands
Copyright 2017 by Tuan Linh Travel Co., Ltd.
A member of Vietnam Travel Promotion Group (
VTP Group
)
Address: Room 509, 15T2 Building, 18 Tam Trinh Str., Hai Ba Trung District, Hanoi, Vietnam (
See map
)
Tel: +84.24.62768855 / Fax: +84.24.62768866 / mail[at]tuanlinhtravel.com
Online: 278
Visited: 5553519