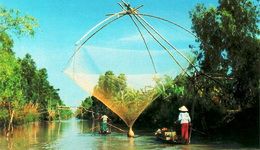 Tour Code: TL514
Duration: 6 days
Activities: Visit Former President Palace, Giac Lam Pagoda, China Town and shopping at Binh Tay Market. Transfer to Vinh Long. Boat cruise to visit bustling market of Cai Be and lush orchard islet of Binh Hoa Phuoc. Continue to visit the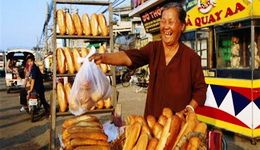 Tour Code: TL509
Duration: 4 days
Activities: Go around Ho Chi Minh City from downtown Saigon to Chinatown to get a general view of it as well as its history and culture with stops at Reunification Palace (Ex-Presidential Palace) that was built in 1963...
Tour Code: TL510
Duration: 4 days
Activities: Really short, but just enough to experience the bustling daily life of the Vietnamese residing in the Mekong Delta and have a memorable visit to a guerrilla base from the Vietnam War time, which assuredly helps understand the efforts paid for the current peaceful life.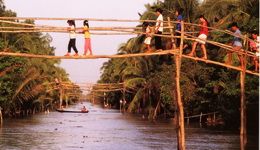 Tour Code: TL507
Duration: 3 days
Activities: take a private boat on the upper part of the Mekong River to visit a fish market and enjoy the view of Dragon Island, Phoenix Island, Unicorn Island and Turtle Island. Then land to the island to discover the real life of people in Mekong Delta...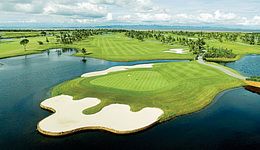 Tour Code: TL518
Duration: 6 days
Activities: The South of Vietnam is well - known with many golf courses and nice beaches. Our six-day golf tour offer you great chance to play at finest courses and relax at beaches...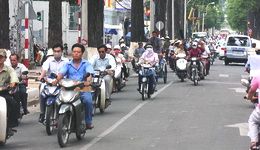 Tour Code: TL501
Duration: 1 day
Activities: Ho Chi Minh city, also well known as Saigon, is the biggest city of Vietnam. Saigon is the southern gate of Vietnam with the Tan Son Nhat international airport, whereas Hanoi is in the North...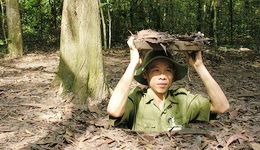 Tour Code: TL502
Duration: Half day
Activities: Visit a network of 200km long underground dug-out which was being used during the Vietnam - USA war. There is little evidence to indicate the intense fighting, bombing and destruction that went on in Cu Chi during the war...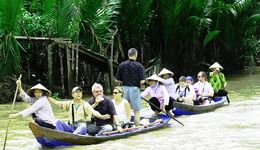 Tour Code: TL504
Duration: 1 day
Activities: Pass through Upper River to Vinh Long, visit Orchid Garden and have lunch there. After lunch, a local sampan takes you to smaller canal and nursery garden to taste tropical fruit with local family...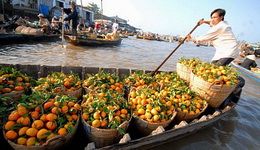 Tour Code: TL506
Duration: 2 days
Activities: In the morning, transfer to My Tho, take a boat trip downstream to Ben Tre, where you have the opportunity to discover the local people life in Mekong Delta with popcorn and pop-rice workshop, rice paper mill...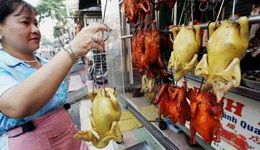 Tour Code: TL511
Duration: 4 days
Activities: A trip to combine the beauty of the biggest city of Vietnam with a beautiful beach and the glorious history of Vietnam people. We will visit highlights of Saigon City, Vung Tau Beach and the huge system of underground tunnels in Cu Chi District.
Tour Code: TL512
Duration: 3 days
Activities: We leave Ho Chi Minh City and head for the hills, literally. The scenic 7-hour drive along Highway 20 to Da Lat will be broken up by stops at some of the tea and coffee plantations. We will stop for lunch at the picturesque Ponguar water falls...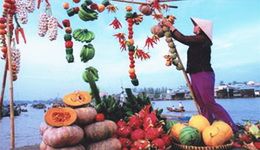 Tour Code: TL513
Duration: 3 days
Activities: Take a rowing boat trip through the floating village and visit the fish farm to see how the Mekong Delta people raise fish from their floating houses. Visit the Cham minority in their traditional weaving village...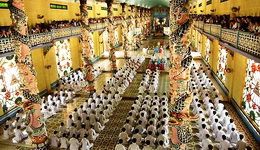 Tour Code: TL503
Duration: 1 day
Activities: Visit the Cao Dai Temple in Tay Ninh (120 km) where daily Mass is done by the Caodaism followers at noon. Cao Dai is a combination of Buddhism, Confucianism, Taoism, native Vietnamese spiritualism, Christianity and Islam..
Highlights in Ho Chi Minh City: Cu Chi tunnels, Cao Dai Temple, Cai Be floating market (Mekong)
South Vietnam the economic engine of Vietnam, built around Ho Chi Minh City but also covering the lush and little-visited Mekong Delta, the rice basket of Vietnam.
See more information about provinces in South Vietnam: An Giang, Bac Lieu, Ba Ria - Vung Tau, Ben Tre, Binh Duong, Binh Phuoc, Ca Mau, Can Tho, Dong Nai, Dong Thap, Hau Giang, Kien Giang, Long An, Saigon - HCMC, Soc Trang, Tay Ninh, Tien Giang, Tra Vinh, Vinh Long
High Quality Tour Service:

Free consultancy

Online communication

Affordable, refundable

Customized service

Flexible, changeable

Interaction with locals

Authentic experience

Deposit, pay on arrival

Clear cancellation term

... I cannot thank you enough for our three week tour in Vietnam which included a few days in Cambodia ...

Roy, Spain

... Thank you for a great trip in the north of Vietnam! It was really good and everything was organized so good! ...

Fransesca, Netherlands
Copyright 2017 by Tuan Linh Travel Co., Ltd.
A member of Vietnam Travel Promotion Group (
VTP Group
)
Address: Room 509, 15T2 Building, 18 Tam Trinh Str., Hai Ba Trung District, Hanoi, Vietnam (
See map
)
Tel: +84.24.62768855 / Fax: +84.24.62768866 / mail[at]tuanlinhtravel.com
Online: 356
Visited: 5618545