Silk Path Hotel

Address:
195-197-199 Hang Bong, Hoan Kiem Dist, Hanoi, Vietnam
Email:
info@silkpathhotel.com
Website:
http://www.silkpathhotel.com/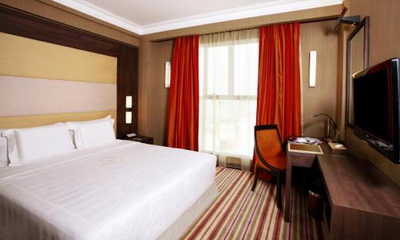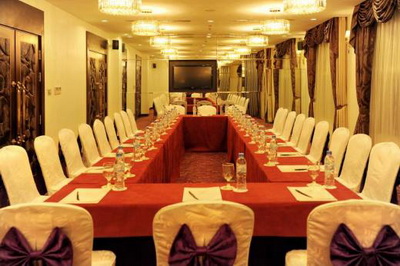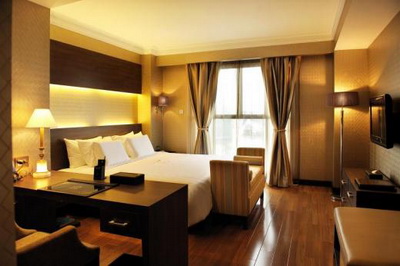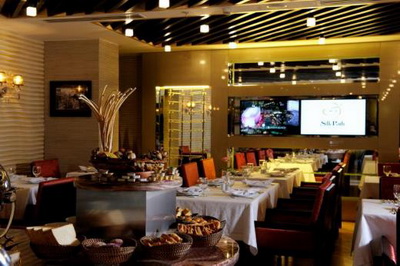 | | | | | | | | | |
| --- | --- | --- | --- | --- | --- | --- | --- | --- |
| Description | | Room Tariff | | Room | | Facilities | | Book now |
The Silk Path Hotel is the newest addition to Hanoi's top class hotel scene. A four star, boutique establishment that is a symphony of comfort. The Silk Path is an oasis of quiet elegance in the midst the inner city's rush and bustle. It's a short stroll from the modern purveyors of fine silk in Hang Gai, the fascinating maze of streets in the old city, the villas of the French Quarter, the shaded green waters of Hoan Kiem lake at the city's center, boutiques and galleries in the lanes and alleys that lead into the precinct of St Joseph's Cathedral. The Silk Path's 106 guest rooms epitomize and restate that this hotel is truly a symphony of comfort. The superb Presidential Suite on the eighth floor, with panoramic views over the city, is a concerto of tasteful design. Other Deluxe and Executive rooms are adagios of perfectly appointed, stay awhile indulgence with the most up to date, gleaming facilities any guest could expect.
On behalf of Hotel's Management and professional team; we fervently welcome you to Hanoi and are looking forward to welcoming you at the Silk Path Hotel - A Symphony of Comfort.

Thank you for you email. We did indeed have a wonderful time in Vietnam and I could not fault your service in any way ...


Everything went very well, the guides were excellent meeting schedule with professionalism and friendliness. The hotels and although they were not accounted for luxury, service and facilities were excellent level, ...

Copyright 2017 by Tuan Linh Travel Co., Ltd.
A member of Vietnam Travel Promotion Group (
VTP Group
)
Address: Room 509, 15T2 Building, 18 Tam Trinh Str., Hai Ba Trung District, Hanoi, Vietnam (
See map
)
Tel: +84.4.62768855 / Fax: +84.4.62768866 / mail[at]tuanlinhtravel.com
Online: 249
Visited: 3890204