Alagon Zen Hotel & Spa (Lan Lan 2 old)
Alagon Zen Hotel & Spa (Lan Lan 2 old)


Address:
46 - 46Bis Thu Khoa Huan Street, Ben Thanh Ward, District 1, Ho Chi Minh, Vietnam
Email:
reservation3@alagonhotels.com
Website:
https://www.alagonhotels.com/alagon-zen-hotel-spa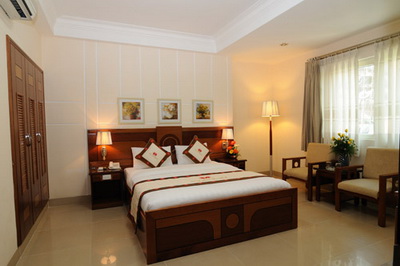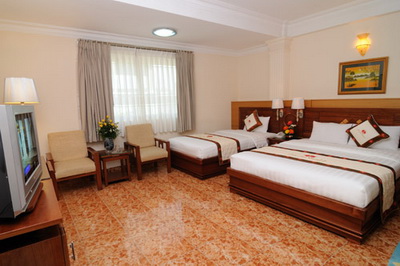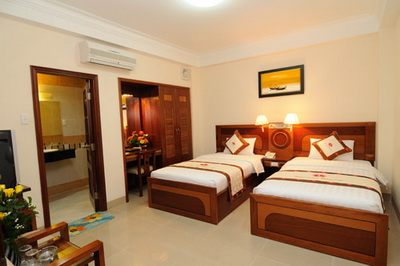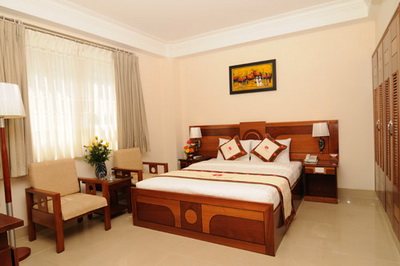 A dream-like gem in the very centre of Saigon. With 116 modern , trendy and stylish rooms, Alagon Zen Hotel & Spa leads the way in imaginative and creative interior design. Located in the centre of Ho Chi Minh City and close to Ben Thanh Market, Opera House, War Museum, Independance Palace... the hotel is at the heart of this buzzing city.
Hoang Hai Long hotels group was founded and managed by a family leadership for nearly 10 years, recently changed its name to Alagon Hotels & Spa Group in accordance with a rapid expansion and reputation throughout Vietnam
Alagon Hotels & Spa Group is a local hotel business which owns a portfolio of established and diverse hotel brands, including Alagon Central Hotels & Spa, Alagon Saigon Hotel & Spa, Alagon City Hotel & Spa, Alagon Western Hotel, Alagon D'Antique Hotel & Spa and the Alagon Zen Hotel & Spa approximately 1,000 guest rooms
Our properties are located in the most desirable, truly unbeatable locations in Ho Chi Minh City, upscale 3 and 4 star, positioned as a full-service lifestyle hotel . Each hotel in the portfolio offers value for money accommodation with exceptionally comfortable rooms, modern facilities and friendly, welcoming staff.
With spirit to serve our guests we are passionate about all that we do, with both our guests and our dedicated team
Alagon Hotels & Spa Group is under its management a full range of sophisticated services from sales and marketing through to finance, human resources, technology solution and asset management


Thank you for you email. We did indeed have a wonderful time in Vietnam and I could not fault your service in any way ...


Everything went very well, the guides were excellent meeting schedule with professionalism and friendliness. The hotels and although they were not accounted for luxury, service and facilities were excellent level, ...

Copyright 2019 by Tuan Linh Travel Co., Ltd.
A member of Vietnam Travel Promotion Group (
VTP Group
)
Address: Room 509, 15T2 Building, 18 Tam Trinh Str., Hai Ba Trung District, Hanoi, Vietnam (
See map
)
Tel: +84.24.62768855 / Fax: +84.24.62768866 / mail[at]tuanlinhtravel.com
Online: 150
Visited: 1967