Inter-Continental Hotel & Resort
Inter-Continental Hotel & Resort


Address:
1A Nghi Tam, Tay Ho Dist, Hanoi, Vietnam
Email:
hanoi@interconti.com
Website:
http://hanoi.intercontinental.com/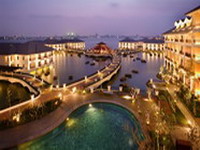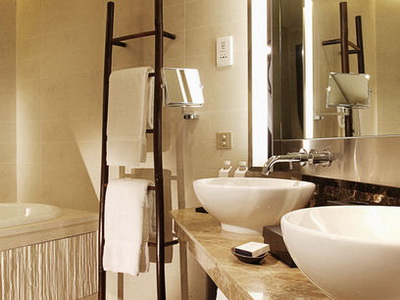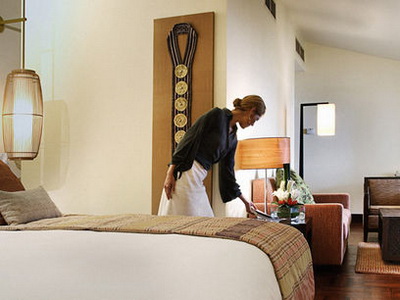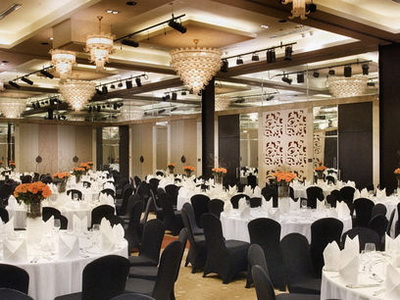 | | | | | | | | | |
| --- | --- | --- | --- | --- | --- | --- | --- | --- |
| Facilities | | Room Tariff | | Description | | Room | | Book now |
- Travel Services:
Foreign Currency Exchange
Entertainment & Recreation
The hotel has fully-equipped fitness centre located in the dedicated building, featuring the latest generation of cardio equipment. Our outdoor swimming pool attractively strolls along the bridge and surrounded by lush vegetation.
- Meeting room: 5 Meeting Rooms
- Health & Fitness Center (On-Site):
Our health club is located in the dedicated building, offering the latest technology cardio-equipment, as well as aerobics and yoga classes.
- Spa Facilities:
We also provide Spa and steam bath service for your convenience
Sauna/ Housekeeping & Laundry Services
Daily Housekeeping
Weekly Housekeeping
On-site Guest Self-Laundry Facilities (washer/dryer)
Dry Cleaning Pickup/Laundry
Shoe Shine/ Same Day Dry Cleaning
- Hotel Dining Room: Service 24 hours /Cocktail Lounge:
5 Restaurants In or Nearby the Hotel
- Bars / Lounges: Dedicated Lounge (or 24 Hour Lounge)
+ The Sunset Bar: Location in Hotel - Island on Westlake The Sunset Bar at the InterContinental is the "place to be" in a truly memorable setting. Dramatically positioned on its own island in Westlake and reached in the evenings by a stroll along a torch lit bridge.
+ Milan Saigon Bar: In Hotel - second floor, main building Milan Saigon Bar, lounge and smart private dining rooms create an informal, yet happening, stylish evening experience.
- Restaurants
+ Milan Saigon: In Hotel - second floor
Milan Saigon introduces a brand new concept in international dining to Hanoi, blending the best of Italian cuisine with an exciting showcase of pan-Asian food. Diners may select simultaneously from both menus, offering the ultimate in style and variety.
+ Café du Lac: In Hotel - Ground floor
Serves: Breakfast | Lunch | Dinner
Café du Lac brings contemporary French brasserie style to Hanoi. With references to the great cafes of Paris, Café du Lac presents a menu of classic brasserie cuisine in a modern context.
+ The Diplomat Lounge: In Hotel - Ground floor
Serves: Breakfast
Enjoy indulgent afternoon teas while catching up with friends or colleagues. In winter savour fireside soires over a glass of red wine or a cognac.

Thank you for you email. We did indeed have a wonderful time in Vietnam and I could not fault your service in any way ...


Everything went very well, the guides were excellent meeting schedule with professionalism and friendliness. The hotels and although they were not accounted for luxury, service and facilities were excellent level, ...

Copyright 2017 by Tuan Linh Travel Co., Ltd.
A member of Vietnam Travel Promotion Group (
VTP Group
)
Address: Room 509, 15T2 Building, 18 Tam Trinh Str., Hai Ba Trung District, Hanoi, Vietnam (
See map
)
Tel: +84.4.62768855 / Fax: +84.4.62768866 / mail[at]tuanlinhtravel.com
Online: 272
Visited: 3657403